Outdated countertops can make a kitchen or bathroom seem more outdated or dingy than it actually is. And while brand new marble countertops can update and upgrade any property, it's not always the most cost-effective way of modernizing a space. If you're doing a full kitchen or bathroom remodel––or just want an affordable, low-impact upgrade––then you can get new countertops at a fraction of the cost through refinishing. Keep reading if you're wondering how much it is to refinish countertops.
What is countertop refinishing?
Traditional countertop replacement means messy, labor-intensive removal of the existing countertop and then custom fitting a new countertop––laminate, granite, marble, or concrete––to the cabinetry. It can take weeks or months for the countertops to be made and then a week to install them.
Countertop refinishing involves spot-treating any scratches, stains, or dents. Then, installers cover the entire surface with durable acrylic that withstands the daily wear and tear of even the busiest households.
What surfaces can you refinish?
You can refinish so much more than just your countertops. If you're looking to update an entire kitchen or bathroom, there isn't much that you can't upgrade with refinishing services. We can transform acrylic to imitate most stones and laminate, giving our clients plenty of options. Update your style with affordable, fast refinishing.
Some of the surfaces you can repair and refinish include:
Tub and tile surrounds
Vanities
Laminate countertops
Shower pans
Fiberglass
When you request a free quote from New Finish Tub and Counter, we'll let you know the possibilities to transform your kitchen and bathroom with refinishing.
How long does refinishing last?
The acrylic material used to refinish countertops is highly durable and will last for years with the proper care. At New Finish Tub and Counter, we offer our clients a pro-rated five-year warranty on our product for owner-occupied properties. The warranty is also fully transferable if you're in the process of upgrading a home before selling. For rental properties, we offer a two-year warranty.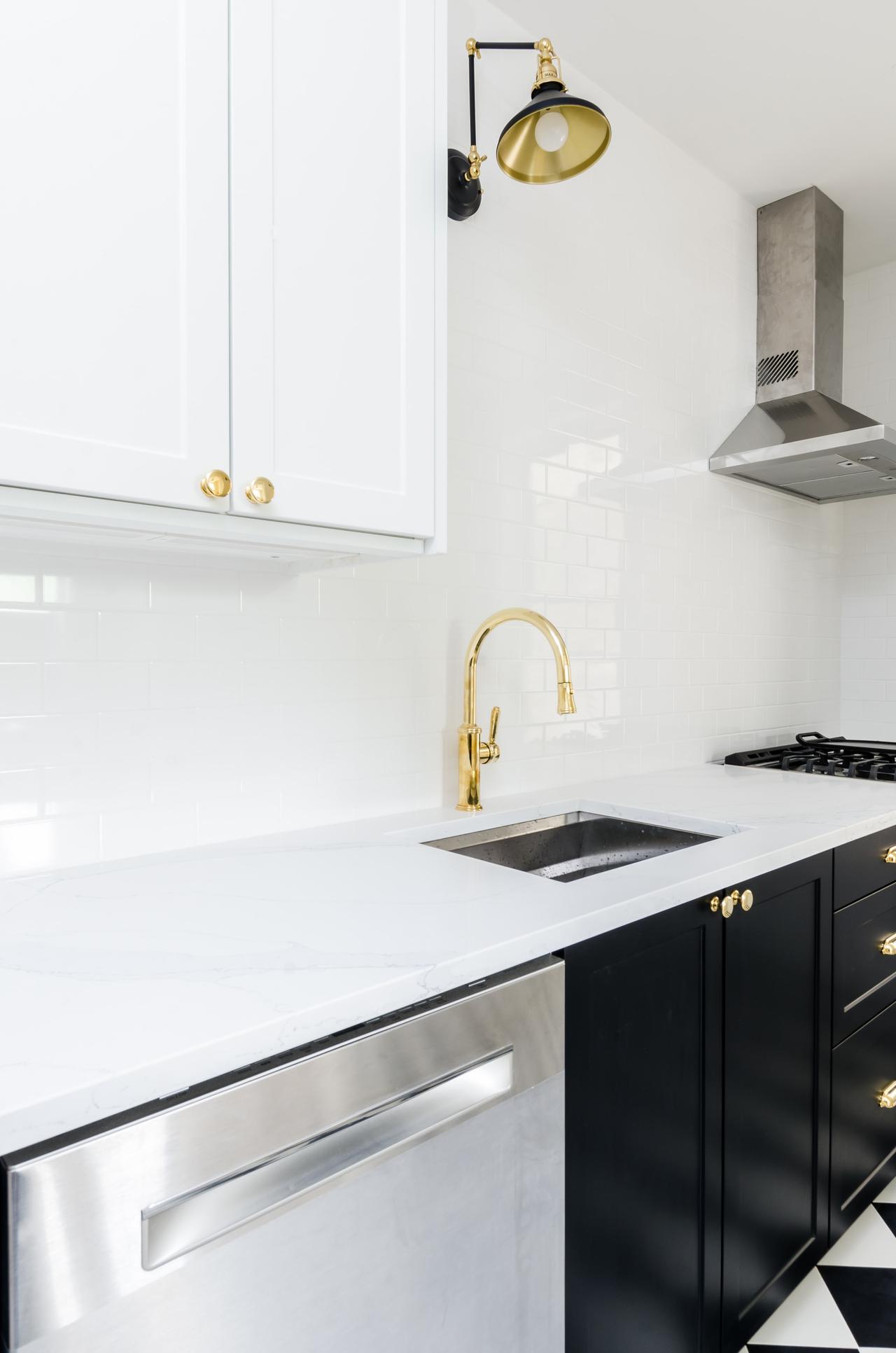 How much is it to refinish countertops?
Determining how much it will cost to refinish your countertops depends on the square footage of the surface to be refinished, plus the appearance of the new epoxy. There's no single-price for refinishing, but the national average ranges from $300 to $800 for 30 square feet of countertop.
Keep in mind that countertop replacement, depending on the material, can cost from $40 to $500 per square foot.
Refinishing is not only more affordable; it only takes a few days to complete and provides years of great-looking surfaces in your kitchen and bathroom. Particularly if you're planning on selling your property soon, refinishing offers a reliable ROI and can upgrade the appearance of your home.
Wondering how much it is to refinish countertops? Get a free quote from New Finish Tub and Counter.
Regardless of the size of the job, New Finish Tub and Counter delivers unparalleled professionalism and quality. We work across the Dallas-Fort Worth area, helping homeowners upgrade their kitchens and bathroom tile and countertops without spending a fortune. By refinishing instead of replacing, you can make an eco-friendly upgrade to your home that is also affordable. Our team is devoted to making sure you love the way your kitchen or bathroom looks.
Refinishing your countertops is cost-effective––regardless of whether you want to make a house feel more like home or a fast, reasonably-priced upgrade before selling.
We offer a wide range of refinishing services for shower pans, bathtubs, counters, tile, sinks, and more. Contact us for a free quote to find out how much it is to refinish your countertops.